10/07/2008


Animal Models of Cancer - Antitumoral Effect of P-MAPA on Mammary Carcinoma and Plasmacitoma

• Antitumoral Effect of P-MAPA on Mammary Carcinoma and Plasmacitoma
Inbread WAB/Not rats (around 300 g) and Balb/c mice (around 30 g) were transplanted with spontaneous mammary carcinoma (SP-1) and plasmacitoma (SP-2/O/Ag14).
This study was undertaken on 90 rats and 90 mice.
Each group was divided into 3 subgroups of 30 animals: one transplanted subgroup was treated with P-MAPA (80 ug/kg) inoculated intraperitoneally, three times a week, during 7 weeks, the other transplanted subgroup was not treated with the drug and the third subgroup without tumors was treated with the drug (80 ug/kg) and considered as the control animals, for toxicology.
All the values measured are averages of three independent measurements and the values represent average diameters of 6 tumors transplanted into groups of 6 animals.
Results
For the effect of P-MAPA study on mammary carcinoma and plasmacitoma after P-MAPA treatment, it was noticed that the animals treated survived until the 21st week for rats (Figure1) and 23rd week for the mice ( Figure2) meanwhile, the untreated animals died between the 10th and 11th week after tumor transplantation.
Figure 1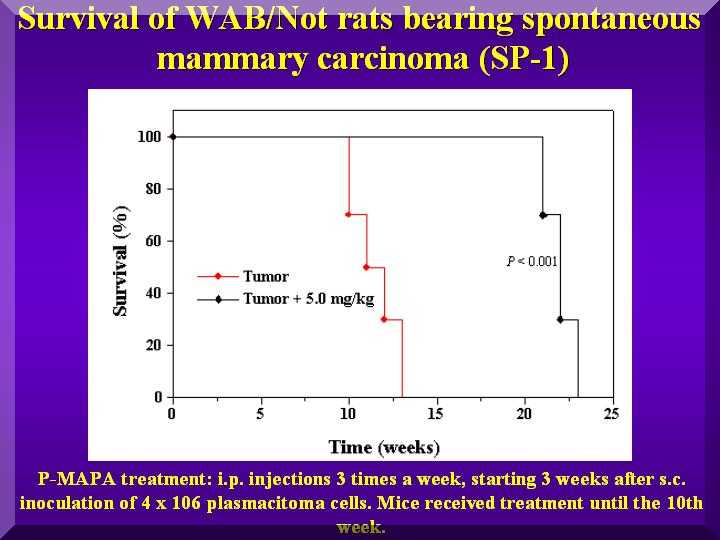 Figure 2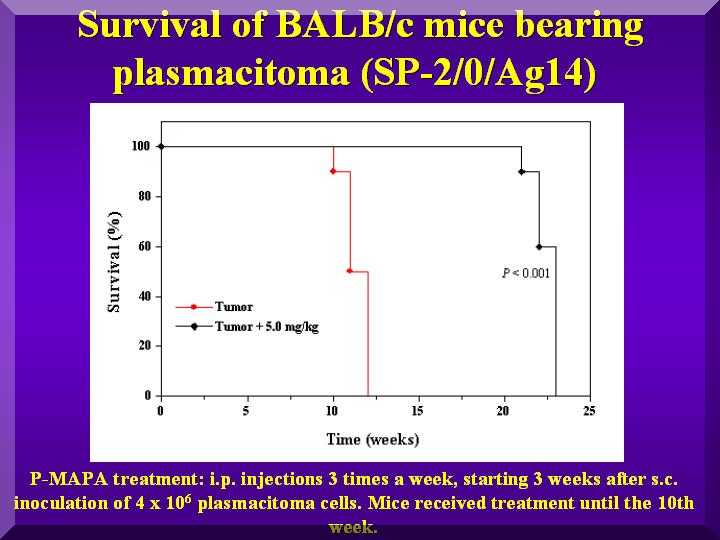 Control animals, without any transplant, inoculated with the same dose of P-MAPA (80 ug/kg) three times per week, from the 4th to 10th week did not exhibit any visual toxic effect, confirming the sub-chronic experiments.
Also it was observed that, while the tumors without treatment grow progressively, the tumors treated with P-MAPA stabilized between the 8th and 14th week after transplantation (Figure 3 and Figure 4).
Figure 3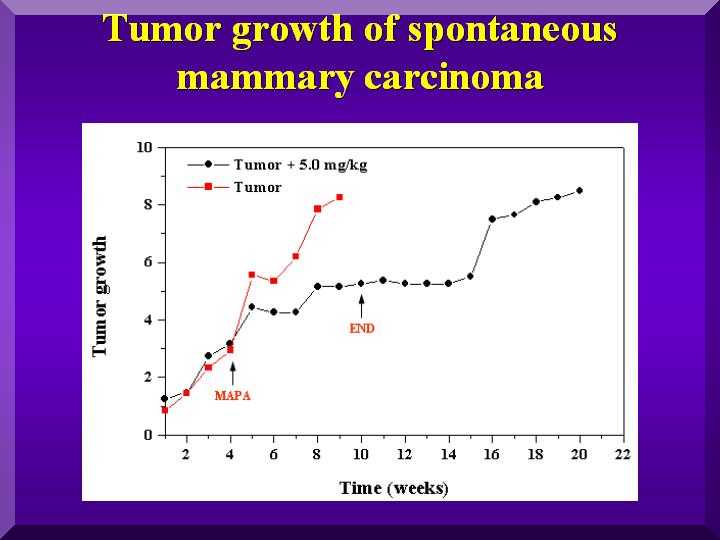 Figure 4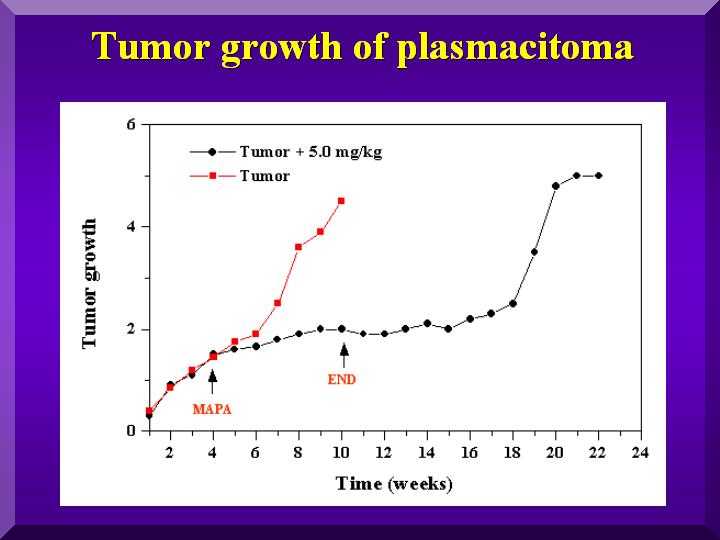 Conclusions
Although in this case no tumor regression was observed, this is probably due to the short treatment period (7 weeks, between the 4th and the 10th week) on the transplanted tumor rats which growth is extremely rapid.
Although this results do not show a tumoral regression, they are extremely significant since the tumor growth was stagnated in both cases between 10-15th week without any extra P-MAPA administration.